Contact the Pop In

Pop In Place Archives
April 2017


Easter Fun Morning…

Thank you to all who supported our Easter Event this morning.
Thank you to Peter Wharf and M P Michael Tomlinson for judging to all who made lovely bonnets both children and adults and helped to keep this lovely old tradition going.
Thank you to Pat Wharf and the wonderful JC Puppet Theatre who performed for us today.
Thanks to all who donated Easter Eggs , to everyone who helped, and it was really lovely to have Kath Jeeves playing on the piano the Easter parade and our Julie Ju Lye back helping with the raffle.
It was also a very special day today as Colin Vowles long standing volunteer with the Pop In Place was 80, Happy Birthday Col xx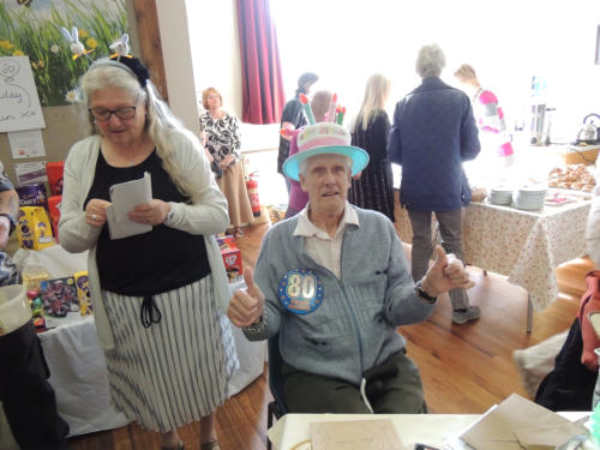 A.G.M…

28th April 2017

Thank you to all who supported our AGM and welcome to the new Team of 2017/18.
Here is a clip of the meeting where we hear from some of the people who come along what the project means to them.
There is also a short talk from Rev Alan to thank you all for the knitting that you have donated to South Africa hospitals and orphanages.